Recently I was shown an advertising piece from another network computer consulting firm. The questions asked in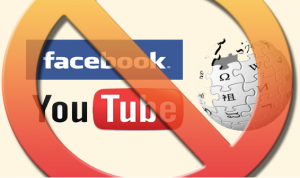 the piece were about computer networks and were all very good, so good in fact that I used many of them for the basis of our own questions to our clients and prospective customers.
The answers to all of these questions should be available fairly quickly from your company IT provider, whether it be in house or by an outside  service provider. So here they are and I would love to have your feedback.
Thinking about your computer network – when was the last time you asked your IT for any of the following?
I'd like to see a report on how much working time the staff spends on Facebook, Hi5 or non-work related web sites.
Could we produce the 90-day staff Internet browsing records as required by Thai law? (Thai CCA)
How many illegal copies of software are installed on our computers?
Can we improve Internet speed without paying more money? Are we paying too much?
How do we know our anti-virus applications are up to date?
How can we securely access files while out of the office?
What if one of our people sent the wrong price list or other private file to a customer? Even accidentally? Can our IT security protocol prevent this?
How can we prevent private company data from being transmitted, downloaded or accessed without proper authorization?
How many attempts to hack into our systems have occurred and were they all stopped?
How much spam is blocked from reaching our workers? How much time will be saved if our employees do not have to deal with it?
What if data is deleted or lost, can it be recovered? How quickly?
If you are not confidently positive about all of these questions and cannot quickly and accurately receive answers you should be talking to Network Consulting. Our experts and our leading edge products – Network Box™ and DeskCenter® take the worry out managing business data.
Count yourself and your company in a very small minority of organizations if you DO have the answers to these questions. But it is not difficult or prohibitively expensive to get them on an ongoing basis and to add a level of security and control to your company data at the same time. Some of our clients save the cost of our services by reducing expenditures on internet bandwidth alone and one tangle with the BSA (Business Software Alliance) over illegal software copies will pay for our services many times over.
No matter how you manage your computers or who does it for you, ask these questions and somehow, figure out a good way to get the answers when ever you need them.
Take care out there, from the far side of Bangkok, best to you, Vic