How much time does your staff spend on Facebook?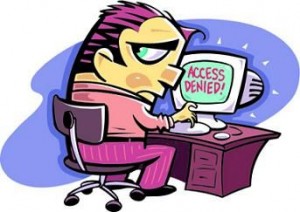 Are you concerned that your people are spending too much time not working while at work? Facebook, Hi5, Twitter, chats, LinkedIn and on and on – social networking is here to stay and it could be the biggest time waster since the water cooler was invented OR… it could be a useful business tool.
Two articles that tell why you shouldn't totally ban social media in the workplace…
Social Networking Here To Stay Despite Security Risks
How to stop social media ruining your office productivity
If you are interested in more, Google search the term – "should you block facebook in your business" – and you will find a number of business forums discussing the topic. It is clear, even from a brief read – there is no consensus. Opinions run from one extreme to another. Ban all except strictly work sites or allow some access, especially for business related social networking.
Network Box and similar products can enforce organization policy on social network sites whether it is a full ban, timed access or access by job title or by department. Strong, focused content filtering brings added benefits as well. One of the biggest and one with real ROI is increased bandwidth. Content filters decrease traffic from bandwidth hogging sites like You Tube or game sites thus making your internet connection faster.
Let us hear about your company and how you deal with social networking in the workplace. We can help you manage your people and increase productivity – we'd love to show you how. For a free network security analysis click here.
Take care out there – best from Vic on the far side of Bangkok.